Boosting Businesses

Streamlining Workflows

Improving Collaboration
Providing cost effective state of the art technology tailored to your business.

The New India Assurance Company
Supporting a Leading Insurer's UK IT Needs for Over a Decade: How Plan-IT Helps Drive Success at The New India Assurance Company Ltd's UK operations (Ipswich, London and Lloyds of London)
Founded in 1919, The New India Assurance Company Ltd (New India) is one of the leading insurance providers in India, with over 2000 branches across the country. As a large assurer processing billions in policies and claims annually, robust and reliable IT systems and support are critical to New India's UK operations.
This is where Plan-IT Consulting Ltd comes in. For over a decade, Plan-IT has been New India's trusted IT solutions partner for their UK business, providing a range of essential technology services and support. With deep expertise in the insurance sector, Plan-IT ensures New India's UK offices have the IT capabilities and infrastructure to run day-to-day operations, introduce new digital solutions, comply with regulations and continue serving customers in the region.
Plan-IT's relationship with New India spans over two decades, with Director Nathan Hart serving as a consultant dedicated to New India since 1999. Formally contracted in 2011, Plan-IT leverages decades of institutional knowledge to provide customised, optimised IT solutions for New India's UK needs.
With tailored solutions and attentive support, Plan-IT enables New India to get the most value from IT investments and focus on their core UK business. Plan-IT's consultants offer deep knowledge of New India's UK business and legacy systems, allowing them to provide optimised, customised solutions that best fit the client's regional needs – both now and in the future.
As one of India's most established insurers, maintaining efficient, reliable IT is paramount to New India's continued UK success. For over a decade, Plan-IT has delivered the focused IT capabilities and service quality needed to support New India's UK operations and innovation. This partnership exemplifies Plan-IT's commitment to helping clients maximise the business value of technology.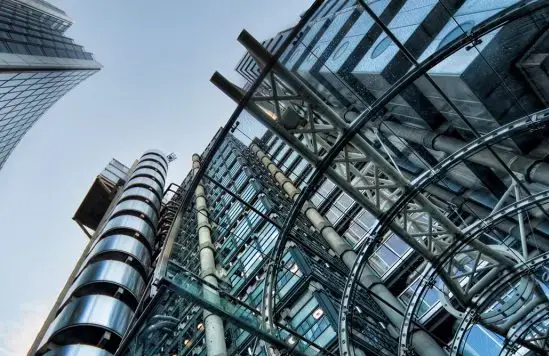 Services Provided
Data centre and server management

Network infrastructure maintenance

Help desk and end-user IT support

Connectivity and remote working solutions

Security and compliance solutions implementation

Emerging technology consulting

Website design, hosting and support
"Having worked alongside Plan-IT since 2011, I can attest to their professionalism and reliability as a trusted service provider to New India. Plan-IT provide us with a consistently high quality service, which enables us to fulfil our operational requirements and adapt to the ever changing technology landscape."- Simon Fraser (IT Manager – The New India Assurance Company)